We are so excited to offer clients the newest state of the art technique for semi-permanent/permanent makeup! The ombré brow is created using a digital permanent makeup machine and a very small needle to deposit pigment beneath the surface of the skin, which produces a very fine, powder effect.
It is recommended for clients with oily skin or anyone who desires a more defined, filled in result with a powdery soft look. The ombré technique creates a 3D shape and design that fades from light to dark for an optimal ombré makeup effect. It can be combined with microbladed hair strokes for a fuller result or as a stand alone service.
WHO BENEFITS FROM THE OMBRÉ POWDER BROW?
How Long Does The Ombré Powder Brow Last?
The Ombré Powder Brow can last anywhere from 1-3 years but may vary for several reasons including client skin type, aftercare, age, sun exposure and use of certain skin care products.
Results vary and can last up to 2 years before needing a touch-up.
What Should I Expect For The Ombré Powder Brow?
This treatment will begin with an in-depth discussion on the shape and color preference for the client's brows. The eyebrow artist will digitally map the client's brow placement before the procedure to ensure symmetry and the client's personal preference. Each client's face has a unique bone structure and contour that will play a significant role in their look and shape.
Allow 2 hours for this procedure to be completed. Our pigments are 100 percent vegan and never tested on animals.
How Long Is The Healing Process?
The healing process will be different for everyone. Two weeks is the recommended minimum amount of time to allow your brows to heal. With following proper aftercare, the initial result can be visible after 4-6 weeks. The touch-up must be done within 4-6 weeks for an optimal outcome.
BEFORE OMBRÉ POWDER BROW TREATMENT INSTRUCTIONS
Please follow this list of guidelines prior to your scheduled appointment:
OMBRÉ POWDER BROW AFTERCARE
For optimal healing results, we advise keeping the treatment area continually moisturized for the entire duration of the 10 days after the procedure. During the healing process, we recommend washing the tattooed area with a very gentle touch using only your fingertips, once in the morning and evening, with lukewarm water and a small amount of unscented Dial soap or a gentle cleanser. Gently with only the fingertips, smooth over the tattooed area with water to ensure soap residues are removed. Pat dry with a clean tissue. Once dry, reapply aftercare moisturizer. Appropriate skin moisturizers for this healing protocol are Vaseline or castor oil. Keeping the wound moisturized will prevent scabbing which can pull out pigment from the skin and cause undesirable results and pigment loss.
The following is a list of guidelines that must be practiced daily for the 10 days post procedure:
-No direct water on eyebrows. Wash around brows before showering, reapply moisturizer before entering shower to protect from getting wet. Keep face opposite of stream of water.
            – No swimming or jacuzzis
            -No gym, workouts, hot baths, saunas, or excessive sweating
            -No makeup on brows until healed after 10 days
-To keep from drying out at night, place two small pieces of saran wrap over   each eyebrow
-Do not pick at any scabs that form or itch. Picking scabs can cause scarring and premature loss of pigment
-Avoid prolonged and direct sun exposure as well as UV Tanning. After 10 days wear SPF 30 if in the sun
            – Avoid sleeping face down
            – No tweezing or tinting
– No laser treatments, chemical peels, Retin-A creams or Glycolic acid on the face or neck
While the skin is healing in the 4 to 6 week period it may appear that the pigment is disappearing. The skin is growing new skin cells and the pigment will resurface. Some scabs may form and give eyebrows a patchy appearance during the healing process. Any spots that do not take the pigment will be corrected at the touch-up appointment 4-6 weeks after the initial procedure.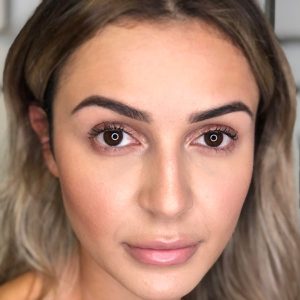 After Ombre Brow Healed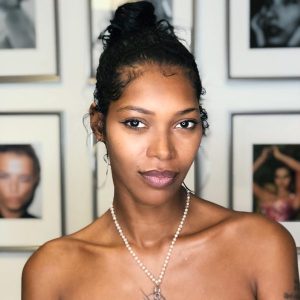 Before Blink Ombre Brow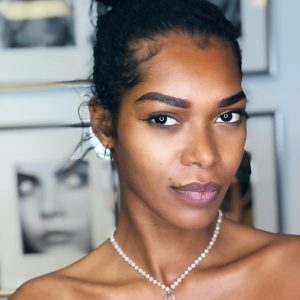 After Blink Ombre Brow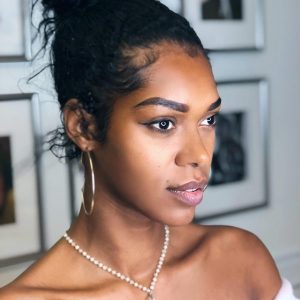 After Blink Ombre Brow