twannay C.
★★★★★
Amazingggg job I love my brows!!!!!!!!!
Kristen V.
★★★★★
Monica E.
★★★★★
What a great experience! Shannon did a great job on my eyebrows ! She took her time and listened exactly to what I wanted ! Definitely will be referring people.
LYNN H.
★★★★★
My husband got very excited ( if you know what I mean) when he saw my brows...I love them, it has boosted my confidence, and they are 🥰 perfect.
Lauren S.
★★★★★
Shannon is amazing loved the facial I received from her!
Kerry C.
★★★★★
5/5! Facial was wonderful and the place is so, so cute! Will be going back for other services!!
Alisha G.
★★★★★
Amazing job! Looking forward to my next session.
Jennifer K.
★★★★★
Ashley is amazing! She does a meticulous job. She is very experienced and makes sure you do what's best for your brow, face and skin tone! I cannot recommend going to BLINK enough! She is the best!!!
Jean G.
★★★★★
Awesome. Beautiful can't say enough good things about Ashley and blink
Alyssa H.
★★★★★
Karen K.
★★★★★
Have been going to Blink Beauty Bar for several years now. Ashley does such a wonderful job. Very professional, Clean friendly environment. Looking forward to my annual eyebrow touch up next week. I would never go anywhere else!
Hailey T.
★★★★★
Best lash extensions ever
Angela D.
★★★★★
Michael J.
★★★★★
Jermaine S.
★★★★★
Debby P.
★★★★★
Danielle W.
★★★★★
Amazing! Highly recommend! Could not be more pleased!
Emma P.
★★★★★
My lashes always turn out amazing! Highly recommend!
Dawn H.
★★★★★
Ashley is phenomenal! The very best at her job. Would recommend her 10xs over above anyone!!
Jacob T.
★★★★★
Blink was an amazing overall experience. The staff were professional, knowledgeable and very nice. I would highly recommend Blink to anyone I know!
Shelley Z.
★★★★★
Amazing....
sandy b
★★★★★
Wonderful service.Spectacular place.Couldn't be happier with my results.
Brooke G.
★★★★★
I've never gotten my eyebrows done before therefore I was a little timid going in but the girls were amazing! They made me feel so comfortable and I come out feeling/looking amazing!! Will definitely be going back
Melissa B.
★★★★★
Wonderful experience and great results. Ashley was super nice and would highly recommend.
Chantel S.
★★★★★
I have been going here to get eyelash extensions for a couple of months now and I have never had a bad experience. Claudia does a really nice job and she is super nice. I highly recommend.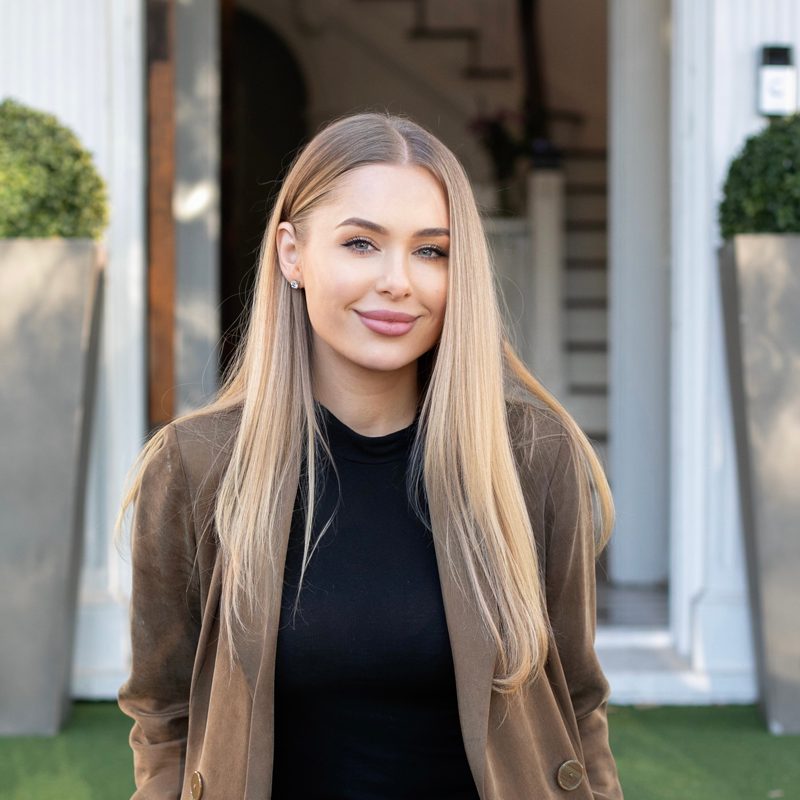 ASHLEY SCHUH
Owner & Lead Artist
Ashley is the founder and owner of Blink Beauty Bar. Built from the ground up based on her work and talent, her brand rapidly spread throughout the New York area in just two short years and has now reached clients from over 3,000 miles abroad!
Ashley is a visionary in the work of semi-permanent and permanent makeup and is dedicated to offering the most reliable and cutting-edge services to clients who wish to enhance their appearance. Her wish is to offer only the absolute optimal services for each client to feel their very best with confidence the moment they step out the door.