ABOUT US
Your #1 destination for microblading, lash work and more
We specialize in eyebrow microblading, an advanced brow embroidery technique whereby superfine hairlike lines are deposited into the skin with pigments. 
Microblading allows you to customize your brows to your exact desires. The microblade tool is made up tiny needles that can be dipped into your selected pigment color. It is then used to make a series of fine microstrokes in the skin. The results are beautiful and natural looking brows—much more than some other brow techniques. No matter your goal, microblading can be used to cover gaps, fill-in over plucked brows, or to do a full brow reconstruct. The possibilities are truly endless.
Another reason our clients love microblading is that the results last for up to three years before there is any type of fading. Many other eyebrow methods require constant maintenance, but microblading, on the other hand, is a very low maintenance way to achieve perfect brows. Once they've healed, you won't have to worry about rubbing your brows or going swimming—they will be fully functional. No other care is required except for a quick yearly touchup.
Some clients are concerned that the microblading process will be extremely painful. This is simply not the case. Before the process starts, we will apply a numbing cream to the area. Some clients report feeling some discomfort, but most say it is a relatively painless experience. Another thing to be aware of is the healing process. It is different for everybody, but usually takes around 25 to 30 days to complete, after which you will have achieved your dream brows.
What Our Customers Are Saying
Best service in all of the East Coast!
Ashley is a very personable, reputable businesswoman. She is a perfectionist when it comes to her job, (in which is her passion.) She was trained by the best and offers the best service in all of the east coast. She takes her time and listens to each client. She takes initiative while creating your new look and does what she knows will be best for you as an individual. Her befores and afters speak for themselves.
Best by far in the industry
If you haven't heard of microblading then now is the time and blink beauty bar is your place. Ashley is the best by far in the industry and will work miracles on your brows. She is a true perfectionist and it shows in her work. I have been going to her since the very beginning, and I couldn't tell you how many compliments I get daily. I swear by this and it will change your life I promise you. Keep your brows on fleek ladies, and book an appointment today.
Easygoing and really eased my anxiety!
What an incredible experience! I was so nervous about getting microblading done, but Ashley was so amazing and easygoing and really eased my anxiety! Ashley is professional but so friendly, I felt like I was hanging out with an old friend. I am so impressed with how they turned out.. I wish I would have done it sooner! I highly recommend Blink Beauty Bar!
I can't believe how natural and perfect my new brows look!
I had microblading done by Ashley today and could not be happier with the results. I was really nervous and she made me feel very comfortable and did such a beautiful job. After over plucking my eyebrows for years they stopped growing and just looked patchy and needed to be colored in every day. I can't believe how natural and perfect my new brows look! 5 stars for this chick, she did such an amazing job!
She has a customer in me, for life.
Ashley at Blink Beauty Bar is hands down the BEST in the business. She is adorable, professional and really knows her stuff. You can always tell when someone is truly passionate about what they do. It shows itself through their work. I am so pleased with my results and the fact that they're so natural looking! Years of over-plucking left me with very sparse brows. Now, not only are my brows finally full again, but Ashley has saved me so much time having to pencil in my eyebrows before leaving the house. She has a customer in me, for life. Thank you Blink Beauty Bar!!
Our Artists
Our team of professional artists will help customize a look just for you.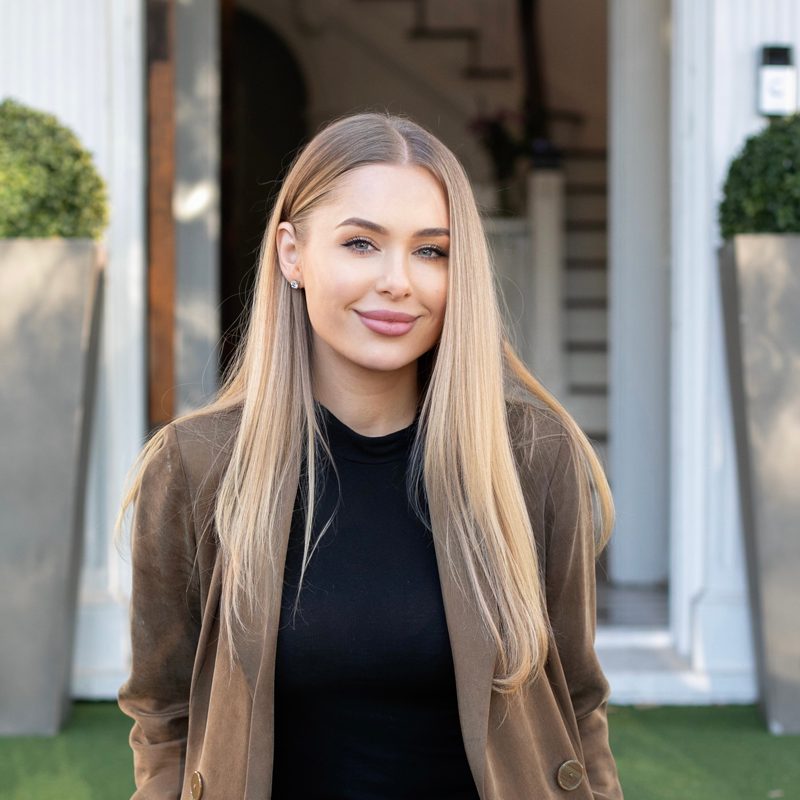 ASHLEY SCHUH
Owner & Lead Artist
Buffalo & Manhattan NY
Ashley is the founder and owner of Blink Beauty Bar. She is a visionary in the work of semi-permanent and permanent makeup and is dedicated to offering the most reliable and cutting-edge services to clients who wish to enhance their appearance. Her wish is to offer only the absolute optimal services for each client to feel their very best with confidence the moment they step out the door.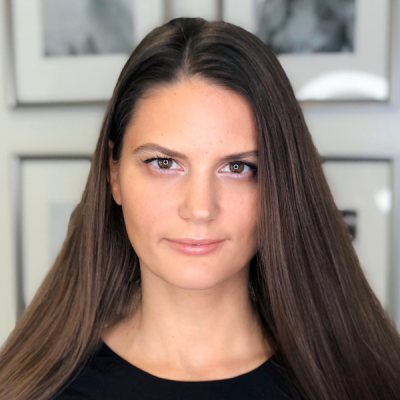 BASIA POLETOVVSKA
Microblading Technician & Executive Assistant
Buffalo NY
Basia is a master microblading artist and has a passion for meticulous detail and creating the most natural effects in her work. With a background in fine arts and design, she has found a channel for her talents in semi-permanent/permanent makeup. She specializes in creating unique eyebrow stroke patterns and designs for each individual's preference that is best for their brow structure and shape.
Kristen V.
★★★★★
Monica E.
★★★★★
What a great experience! Shannon did a great job on my eyebrows ! She took her time and listened exactly to what I wanted ! Definitely will be referring people.
LYNN H.
★★★★★
My husband got very excited ( if you know what I mean) when he saw my brows...I love them, it has boosted my confidence, and they are 🥰 perfect.
Lauren S.
★★★★★
Shannon is amazing loved the facial I received from her!
Kerry C.
★★★★★
5/5! Facial was wonderful and the place is so, so cute! Will be going back for other services!!
Alisha G.
★★★★★
Amazing job! Looking forward to my next session.
Jennifer K.
★★★★★
Ashley is amazing! She does a meticulous job. She is very experienced and makes sure you do what's best for your brow, face and skin tone! I cannot recommend going to BLINK enough! She is the best!!!
Jean G.
★★★★★
Awesome. Beautiful can't say enough good things about Ashley and blink
Alyssa H.
★★★★★
Karen K.
★★★★★
Have been going to Blink Beauty Bar for several years now. Ashley does such a wonderful job. Very professional, Clean friendly environment. Looking forward to my annual eyebrow touch up next week. I would never go anywhere else!
Hailey T.
★★★★★
Best lash extensions ever
Angela D.
★★★★★
Michael J.
★★★★★
Jermaine S.
★★★★★
Debby P.
★★★★★
Danielle W.
★★★★★
Amazing! Highly recommend! Could not be more pleased!
Emma P.
★★★★★
My lashes always turn out amazing! Highly recommend!
Dawn H.
★★★★★
Ashley is phenomenal! The very best at her job. Would recommend her 10xs over above anyone!!
Jacob T.
★★★★★
Blink was an amazing overall experience. The staff were professional, knowledgeable and very nice. I would highly recommend Blink to anyone I know!
Shelley Z.
★★★★★
Amazing....
sandy b
★★★★★
Wonderful service.Spectacular place.Couldn't be happier with my results.
Brooke G.
★★★★★
I've never gotten my eyebrows done before therefore I was a little timid going in but the girls were amazing! They made me feel so comfortable and I come out feeling/looking amazing!! Will definitely be going back
Melissa B.
★★★★★
Wonderful experience and great results. Ashley was super nice and would highly recommend.
Chantel S.
★★★★★
I have been going here to get eyelash extensions for a couple of months now and I have never had a bad experience. Claudia does a really nice job and she is super nice. I highly recommend.
Lenee B.
★★★★★
absolutely loved this place! everyone was so friendly and welcoming. the microblading turned out perfect 🙂